Album out now on Rise Above Records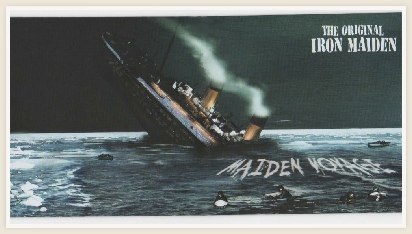 Drewett Thoms Skeels Reynolds
If occult, slightly theatrical heavy rock whets your whistle, then this will be very much your bag and bears favourable comparison to the likes of Black Widow, Warhorse and Saturnalia. And if you're an open minded fan of Steve Harris' troupe who picks this up accidentally or out of curiosity, it's entirely likely that you'll dig this. ---The Active Listener
Reynolds Skeels Drewett Esgrove
The (Original) Iron Maiden line up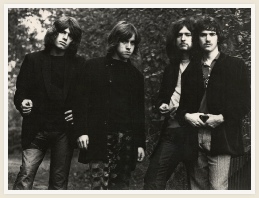 Baisldon Arts Centre, Basildon
David Bowie & Hype, High Tide w/s
Iron Maiden
Grays Festival, Grays, Essex
The Who & Amen Corner w/s BUM
Thurrock College, Thurrock
Rory Gallagher TASTE w/s BUM
Cricketers Inn, Southend
Fleetwood Mac w/s Stevensons Blues Dept


The Temple, Wardour St
Gary Farr, Formerly Fat Harry, The Egg, Iron Maiden

Using unreleased tapes found by Steve Drewett, the officially released single and two bonus tracks from when the band were called Bum, Rise Above Relic's have re-mastered the tracks, to produce a unique experience of a band from the late 60's / early 70's that some aficionado's have called the world's first doom metal band.
Rise Above Relics in their genius wisdom have dusted off some old demo tapes and re-released these prized recordings along with the said two tracks from their single. I say prized recordings as with this style of music there is very little guitar distortion, each note can be clearly audible, each intricate riff and band jam is captured perfectly and it also makes you realise how talented these guys were way back then.
"God of Darkness", one of the demos here can lay claim to being one of, if not the earliest example of doom metal with an occult lyric that predates the first Black Sabbath LP by a year.


(Paul Madison - Ave Noctum - Jun 27, 2012)



Eel Pie Island, Twickenham
Little Free Rock w/s Iron Maiden
Glouscester Park, Basildon
Iron Maiden, Mandrake, Legend, Custers Track, Hogwoman
The Roebuck, Tottenham Court Rd
BUM with support
Before taking on the name Iron Maiden, BUM were still quintessentially a power blues / rock band. Their early influences of the Rolling Stones, Cream & Led Zeppelin still resonating within the band's sound. Overcoming problems the name BUM (it was a risque name even in the 60s) had given the band, they were beginning to break into the live circuit and make a name for themselves.